Date: 09 November 2022
LYMPHO News November 2022
[web]View this email in your browser[/web]
LYMPHO NEWS
Dear friends,

We are finding it hard to believe that it is already November. The ILF is undertaking some major changes this month, making it a sad month but also a month to look forward.

We have had CAP in Copenhagen as our Secretariat for a number of years and their help in the continuing establishment and promotion of the ILF has been invaluable. Thank you to each member of the CAP team for the advice you have given that has helped to make us a stronger association. Anne Wad has been responsible for these newsletters – not an easy job at times, but always accomplished. So, thank you Anne.

But, now it's time to move on as our needs have changed. We are pleased to say that as a Board we have appointed Wound Care People as our Secretariat and we welcome them aboard. We are excited, and nervous, about new challenges and experiences, but believe that, as an organisation, patients and professionals will gain from this.

With best wishes from
Christine Moffatt and the ILF Board of Directors
ILF 2023 Conference in Nottingham, UK
The 11th ILF conference is to be held in East Midlands Conference Centre, Nottingham, UK from 13–15 June 2023. Topics that will be covered include cellulitis, psychological impact of living with lymphoedema, children and young people, lipoedema, surgery, resource-limited initiatives, data and pathways of care, compression, obesity, wounds, reducing the risk of lymphoedema, and much more.

Registrations open at the end of November 2022, so keep an eye on the ILF website to book your place.
Updates from International Lymphoedema Frameworks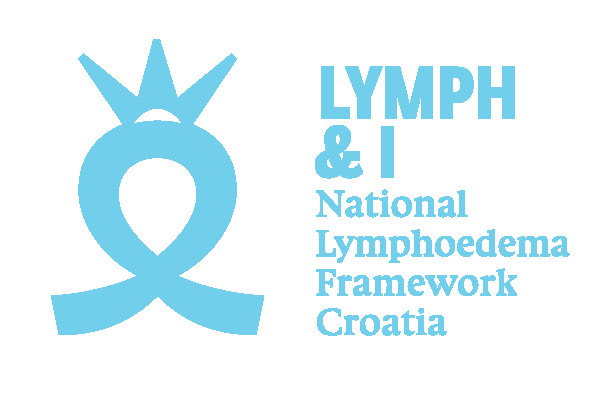 National Lymphoedema Framework Croatia — Lymph and I (NLFC)
The National Lymphoedema Framework Croatia — Lymph and I (NLFC) held the first Croatian School of Lymphoedema on 16–17 September, 2022 at the University of Split, Croatia. International keynote speakers from the British Lymphology Society (Margaret Sneddon and Rhian Noble-Jones), University of Glasgow (Yolande Borthwick), LIHDA (Tamara Košević), Slovenia (Tanja Planinšek Ručigaj), and many Croatian clinical experts all attended. The rector of the University of Split and chairs of pivotal Croatian healthcare and government organisations, as well as stakeholders and compression garment companies, also came along.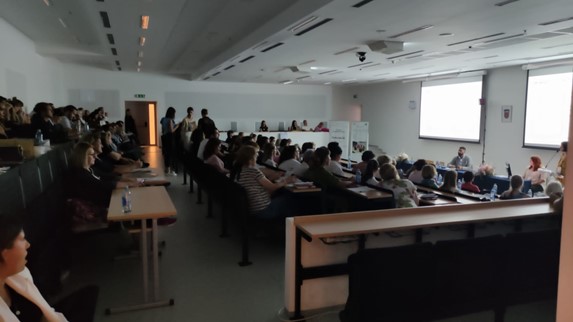 First day of the school, 16 September, 2022
Patient support groups and representatives from organisations and societies across the ex-YU region were also able to present their aims.
International lecturers and students at University of Split
As a result of the event, NLFC has established partnerships with healthcare organisations and companies willing to implement changes in lymphoedema care provision in Croatia. NLFC has also agreed to create pilot projects with different healthcare professionals to increase lymphoedema awareness and management advocacy through the healthcare systems and regulatory bodies in Croatia.
NLFC would like to thank all the attendees for their support, and for helping to raise lymphoedema awareness and develop better healthcare standards in Croatia.
Turkish Lymphoedema Association
The second Turkish Lymphoedema Congress, held between 16 and 18 September 2022 in Istanbul, had an international faculty and was attended by 389 healthcare delegates from different backgrounds.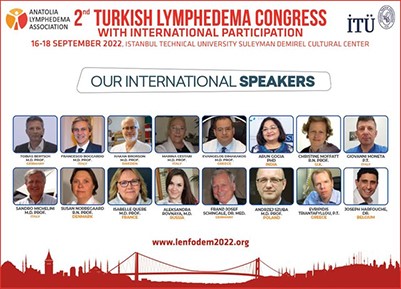 As well as covering topics such as lymphoedema, lipoedema (from diagnosis to treatment), wound care, cancer rehabilitation, paediatric lymphoedema, imaging, etc, there were workshops looking at upper and lower extremity lymphoedema treatment (CDT), genital lymphoedema CDT, kinesio taping for lymphoedema and wound care — mainly organised and presented by the international faculty.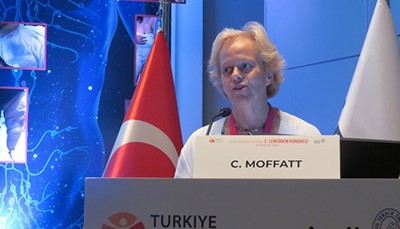 As part of the ILF family, the Turkish Lymphoedema Association would like to thank all members of the faculty and participants who shared their experiences and knowledge, adding value to the congress.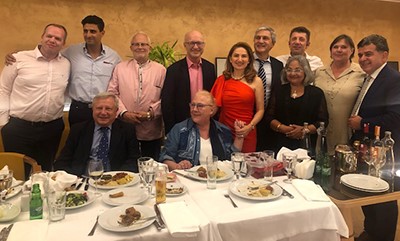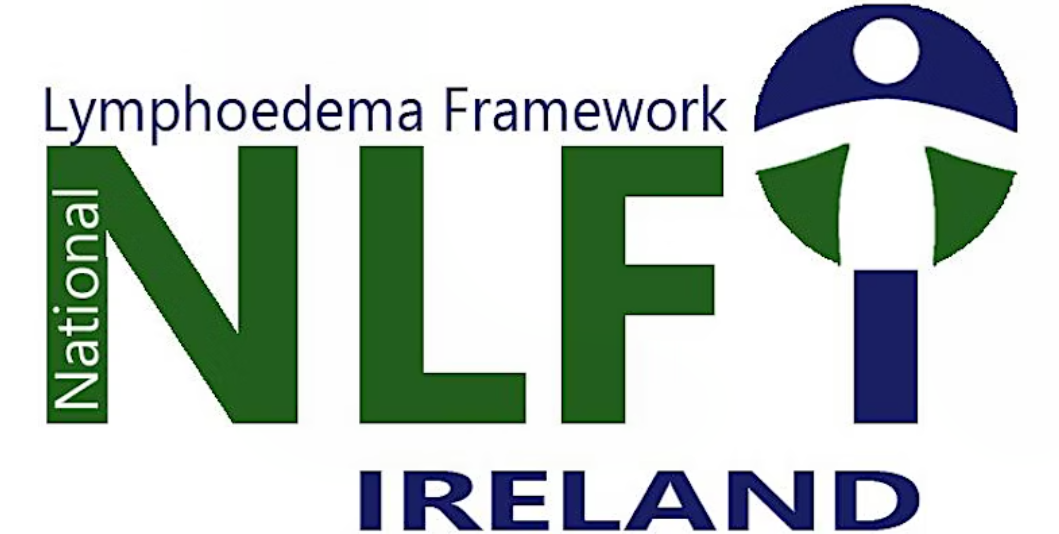 National Lymphoedema Framework Ireland (NLFI)
With the lifting of restrictions following the pandemic, the first 'in-person' National Lymphoedema Framework Ireland (NLFI) event took place in the Cork International Hotel on Saturday 24 September, 2022.
The opportunity to hold the event in collaboration with the Dr Vodder School Ireland came about when an NLFI invite to the International Lymphoedema Framework (ILF) chair, Professor Christine Moffatt, to meet with NLFI, corresponded with the visit of Professor Peter Mortimer to the Lymph Clinic in Cork. Professor Moffatt and Professor Mortimer both agreed to present on the topic of chronic oedema, and so the foundation of an exciting educational day was set.
NLFI board member and director of the Dr Vodder School Ireland, Meadbh Mac Sweeney, shared a presentation she had given in Assisi this year at the Italian Lymphoedema Framework conference on behalf of the NLFI, and Ms Kay Morris, HSE project lead in lymphoedema/lipoedema, also presented on the day.
To view the presentations, visit: https://www.nlfireland.ie
Industry support
The work of the ILF would not be possible without industry support. We thank the ILF Industry Partners for their continued engagement and support.
Learn more
Sign up to become an ILF Affiliate — it's completely free and will ensure you stay informed about the goals and activities of the ILF and the work of our national frameworks around the world. ILF Affiliates benefit from:

· Reduced fees at future conferences
· Regular updates on activities and resources
· Opportunities to network with national lymphoedema frameworks
· Opportunities to influence future activities and direction.